DIEULOIS

DATABASE

:BEST RATING
47 Years old

IMDB DATABASE -:- ALLOCINE DATABASE
BEST Actress-Anne Girouard
Base:VIP for DIEULOIS.com---
person


Height: 165cm :-: Star Sign: Pisces
EXCELLENT ACTRESS
AUBERGE ROUGE
L'AUGMENTATION
KAAMELOTT
NO LIMIT
REINE GUENIEVRE
Trademark:
Excellent Actress
Comedian & Actress

Mini Biography


Anne Girouard ( born 18th March 1976) is a French Actress, known for Kaamelott (2004),
Crime d'amour (2010) and No Limit (2012).
Anne can perfectly act like a fool: Funny actress with her sense of comedy
Anne Girouard est une comedienne francaise nee en 1976.
Elle est principalement connue pour son role de la reine Guenièvre
dans la serie française Kaamelott.Elle a aussi joue dans le feuilleton Marie Besnard,
l'empoisonneuse, ou bien le rôle de Leopoldine dans le telefilm Un amour à taire.
Au theâtre, elle a joue le role de la boulangere dans Le Demon de midi en 2005,
l Augmentation en 2011 ou elle joue à la perfection. Tres Talentueuse
Au cinema, elle a tourne en 2007 dans le film L'Auberge rouge,
et fait une apparition dans Enfin veuve en 2008.
Source : Article Anne Girouard de Wikipédia en français (auteurs) Ranking 2018:IMDB rank unknown
::or Recommended Performance: ::: WIKIPEDIA licence CC-BY-SA 3.0

0.3

This hReview brought to you
by the hReview Creator.
Inspired VideoClip
https://j.gifs.com/qY5GM0.gif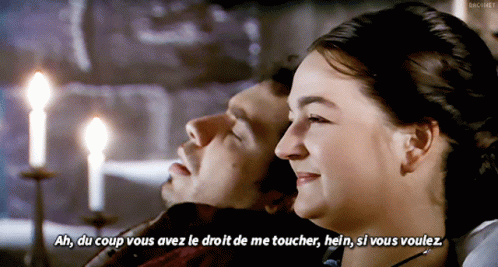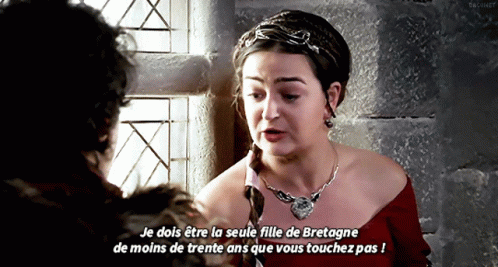 CHAMBOULTOUT 2019