DIEULOIS

DATABASE

:BEST RATING
Audrey Hepburn passed away 30 Years ago--

IMDB DATABASE -:- ALLOCINE DATABASE
BEST Actress-Audrey Hepburn
Base:VIP for DIEULOIS.com---
person


Height: 170cm :-: Star Sign: TAURUS THE BULL
UNICEF
Breakfast at Tiffany's 1961
How to steal millions 1966
Charade 1963
Always 1989
Funny Face 1957
Trademark:
Natural Beauty - Givenchy Icon
UNICEF Ambassador

Mini Biography


Audrey Hepburn (born Audrey Kathleen Ruston; 4 May 1929 – 20 January 1993) was a British actress and humanitarian.
She is also regarded by many to be the most naturally beautiful woman of all time.
Born in Ixelles, a district of Brussels, Hepburn spent her childhood between Belgium, England and the Netherlands
In Amsterdam, she studied ballet with Sonia Gaskell before moving to London in 1948 to continue her ballet
. After appearing in several British films and starring in the 1951 Broadway play Gigi, Hepburn played
the Academy Award-winning lead role in Roman Holiday (1953). She went on to star in a number of successful films
like Sabrina (1954), The Nun's Story (1959), Breakfast at Tiffany's (1961), Charade (1963), My Fair Lady (1964)
and Wait Until Dark (1967), for which she received Academy Award, Golden Globe and BAFTA nominations.
For her role in Roman Holiday, Hepburn was also the first actress to win an Oscar, a Golden Globe and a BAFTA Award
for a single performance in 1954. The same year, she accrued a Tony Award for Best Actress in the Broadway play Ondine.
Hepburn remains one of few people who have won Academy, Emmy, Grammy, and Tony Awards.
She won a record three BAFTA Awards for Best British Actress in a Leading Role.
Audrey Hepburn. Wikipedia, The Free Encyclopedia. July 31, 2022 Ranking 2018:IMDB rank unknown
::or Recommended Performance: ::: WIKIPEDIA licence CC-BY-SA 3.0

0.3

This hReview brought to you
by the hReview Creator.
Inspired VideoClip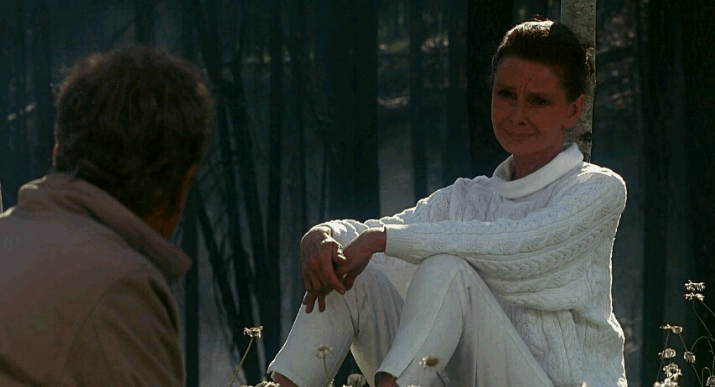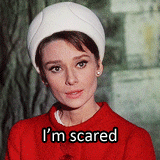 ICONIC BLACK DRESS 10MARCH2018
GOODBYE MONSIEUR GIVENCHY