DIEULOIS

DATABASE

:BEST RATING
47 Years old

IMDB DATABASE -:- ALLOCINE DATABASE
BEST Actress-Audrey Tautou
Base:VIP for DIEULOIS.com---
person


Height: 160cm :-: Star Sign: leo THE LION
AMELIE 2001
L'ECUME DES JOURS 2013
COCO avant CHANEL
L ODYSSEE 2006
UN LONG DIMANCHE DE FIANCAILLES
DA VINCI CODE
Trademark:
Sexy Actress with Hairstyle AMELIE
Saint Valentin Actress in LOVE

Mini Biography


Audrey Justine Tautou (born 9 August 1976) is a French actress and model.Signed by an agent at age 17,
she made her acting debut at 18 on television &
her feature film debut the following year in Venus Beauty Institute (1999),
for which she received critical acclaim and won the César Award for Most Promising Actress.
Her subsequent roles in the 1990s and 2000s included
Le Libertin and Happenstance (2000).Tautou achieved international recognition for her lead role
in the 2001 film Amélie, which met with critical acclaim and was a major box-office success.
Amélie won Best Film at the European Film Awards, four César Awards
(including Best Film and Best Director), two BAFTA Awards
(including Best Original Screenplay), and was nominated for 5 Academy Awards. Tautou has since appeared in films in
a range of genres, including the thrillers Dirty Pretty Things and The Da Vinci Code & romantic Priceless (2006)
She has received critical acclaim for her many roles including the drama A Very Long Engagement (2004) and the
biographical drama Coco avant Chanel (2009). She has been nominated three times for César Award & twice for
the BAFTA for Best Actress in a leading role. She became one of the few French actors in history to be invited
Audrey Tautou. Wikipedia
The Free Encyclopedia. June 3, 2022 Ranking 2018:IMDB rank unknown
::or Recommended Performance: ::: WIKIPEDIA licence CC-BY-SA 3.0

0.3

This hReview brought to you
by the hReview Creator.
Inspired VideoClip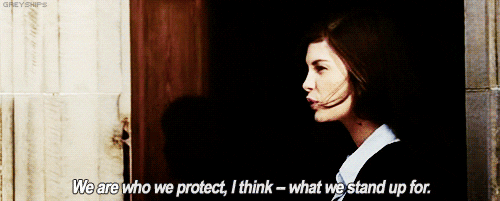 Amelie Poulain: She doesn't relate to other people. She was always a lonely child.
Amelie has a strange feeling of absolute harmony. It's a perfect moment.
A soft light, a scent in the air, the quiet murmur of the city.
A surge of love, an urge to help mankind overcomes her
Failure teaches us that life is but a draft, a long rehearsal for a show that will never play
Hipolito (The Writer): We pass the time of day to forget how time passes
Life's funny. To a kid, time always drags. Suddenly you're fifty.
All that's left of your childhood... fits in a rusty little box.
A woman without love wilts like a flower without sun