DIEULOIS

DATABASE

:BEST RATING
38 Years old

IMDB DATABASE -:- ALLOCINE DATABASE
BEST Actress-Keira Knightley
Base:VIP for DIEULOIS.com---
person


Height: 178cm :-: Star Sign: Aries


Pride & Prejudice 2005

Never let me go 2010
Bend it like Beckham 2002
Trademark:
Sexy Actress
Thin Cold Beauty
Prominent bone structure

Mini Biography


Keira Knightley is a British actress, Born: Keira Christina Knightley
March 26, 1985 in Teddington, Middlesex, England, UK
The daughter of actor Will Knightley and playwright Sharman Macdonald.
After she requested an agent at the age of three, her parents allowed her
to work on productions in her summer holidays.
The first time Keira's name was mentioned around the world was
when it was revealed that she played Natalie Portman's decoy "Padme"
to Portman's "Amidala" in Star wars: Episode I (1999).
Bend it like Beckham(2002) was a smash hit in football-mad Britain
but it had to wait until another of Keira's films propelled it to the top end of the US box office
Supports West Ham United.Loves to collect shoes.
Keira Knightley. Wikipedia
The Free Encyclopedia. August 17, 2022 Ranking 2018:IMDB rank unknown
::or Recommended Performance: ::: WIKIPEDIA licence CC-BY-SA 3.0

0.3

This hReview brought to you
by the hReview Creator.
Inspired VideoClip

Keira in IMITATION GAME 2014: Alan TURING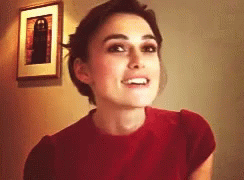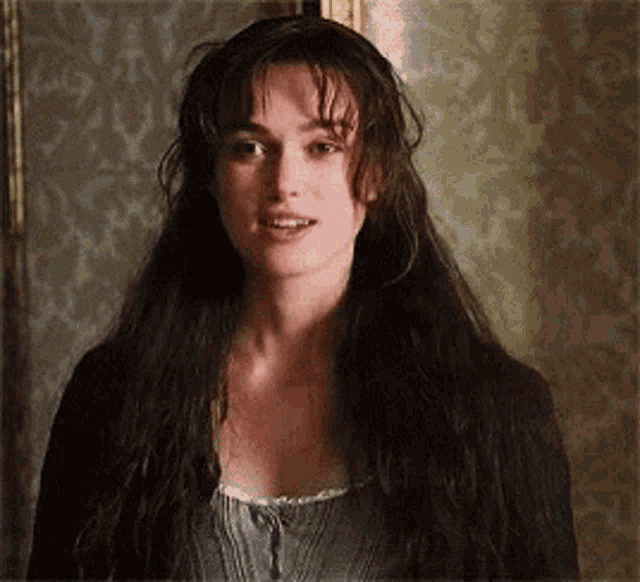 Pirates of the Caribbean: At World's End
(2007 Director: Verbinski)
Elizabeth Swann: You will listen to me! LISTEN!
The other ships will still be looking to us,
to the Black Pearl, to lead, and what will they see?
Frightened bilgerats aboard a derelict ship?