DIEULOIS

DATABASE

:BEST RATING
64 Years old

IMDB DATABASE -:- ALLOCINE DATABASE
BEST Director-Luc Besson
Base:VIP for DIEULOIS.com---
person


Height: 173cm :-: Star Sign: Pisces POISSONS
THE FIFTH ELEMENT 1997
VALERIAN
JOAN d'ARC - NIKITA
GRAND BLEU
LEON THE PROFESSIONAL
SUBWAY
Trademark:
Director with imagination
Sophisticated Pictures : SciFi Valerian 5th Element Big Blue

Mini Biography


Luc Besson (born 18 March 1959) is a French film director, screenwriter, and producer.
He directed or produced the films Subway (1985), The Big Blue (1988), and Nikita (1990).
Besson is known for his distinctive filmmaking style and is associated with what the movement critics
call Cinéma du look. He has been nominated for a César Award for Best Director and Best Picture for
his films Léon: The Professional and The Messenger: The Story of Joan of Arc. He won Best Director and
Best French Director for his sci-fi action film The Fifth Element (1997). He wrote &directed the 2014 sci-fi thriller film Lucy
In 1980, he founded his own production company, called Les Films du Loup, and later Les Films du Dauphin.
This was superseded in 2000 by his co-founding EuropaCorp film company with his longtime collaborator,
Pierre-Ange Le Pogam. As writer, director, or producer, Besson has so far been involved in the creation of more than 50 films.
Luc Besson. Wikipedia
The Free Encyclopedia. September 8, 2022 Ranking 2018:IMDB rank unknown
::or Recommended Performance: ::: WIKIPEDIA licence CC-BY-SA 3.0

0.3

This hReview brought to you
by the hReview Creator.
Inspired VideoClip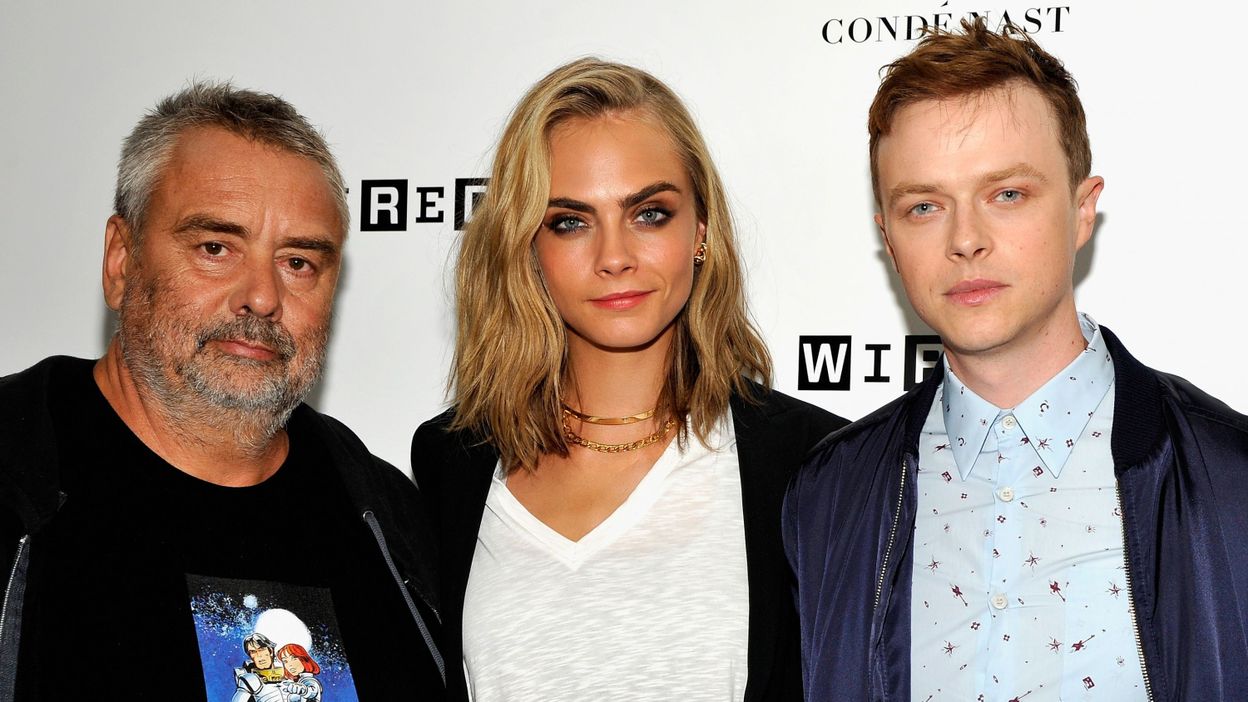 Birth:27th June ISABELLE ADJANI PULL BLEU MARINE - BLUE EYES--SUBWAY LUC BESSON (MOVIE 1985)
TOP 15:: LIST OF BESSON MOVIES
1.LE GRAND BLEU-1988--2.ANGEL-A-2005
3.LE 5eme ELEMENT-1997--4.PULL MARINE (ADJANI)-1984
5.LEON-1994--6.SUBWAY-1985
7.NIKITA-1990--.8.VALERIAN-2017
9. ANNA 2019
10.LUCY-2014--11.ATLANTIS-1991
12.JEANNE D'ARC-1999--13.THE LADY-2011
14.ADELE BLANC-SEC--15.ARTHUR ET LES MINIMOYS(1/2/3)