DIEULOIS

DATABASE

:BEST RATING
80 Years old

IMDB DATABASE -:- ALLOCINE DATABASE
BEST Actor-Robert DeNiro
Base:VIP for DIEULOIS.com---
person


Height: 177cm :-: Star Sign: Leo THE LION
My Favorite US Actor-HEAT 1995
TAXI DRIVER 1976
RAGING BULL 1980 HEAT 1995
THE DEET HUNTER 1978
THE MISSION 1986- HEAT 1995
NEW YORK-NEW YORK 1977
Trademark:
Very Talented Actor
The Best ( DeerHunter, Mission)

Mini Biography


Robert Anthony De Niro Jr. (born August 17, 1943) is an American actor, producer, and director
who holds both American and Italian citizenship.De Niro was cast as the young Vito Corleone in the 1974
film The Godfather Part II, for which he won the Academy Award for Best Supporting Actor. His longtime
collaboration with director Martin Scorsese earned him the Academy Award for Best Actor for his portrayal of
Jake LaMotta in the 1980 film Raging Bull. He received the AFI Life Achievement Award in 2003, the Golden Globe
Cecil B. DeMille Award in 2010, and the Presidential Medal of Freedom from President Barack Obama in 2016.
De Niro's first major film roles were in the sports drama Bang the Drum Slowly (1973) and Scorsese's crime film
Mean Streets (1973). He earned Academy Award nominations for the psychological thrillers Taxi Driver (1976)
and Cape Fear (1991), both directed by Scorsese. De Niro received additional nominations for Michael Cimino's
Vietnam war drama The Deer Hunter (1978), Penny Marshall's drama Awakenings (1990) & David O. Russell's
romantic comedy-drama Silver Linings Playbook (2012). His portrayal of gangster Jimmy Conway in Scorsese's crime
Robert De Niro. Wikipedia, The Free Encyclopedia. August 4, 2022 Ranking 2018:IMDB rank unknown
::or Recommended Performance: ::: WIKIPEDIA licence CC-BY-SA 3.0

0.3

This hReview brought to you
by the hReview Creator.
Inspired VideoClip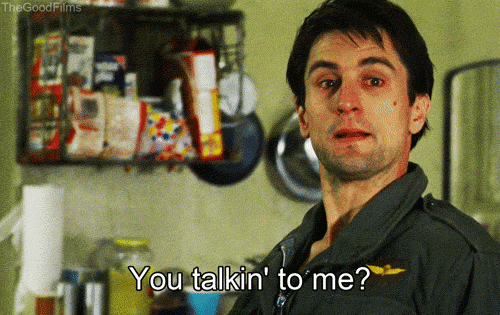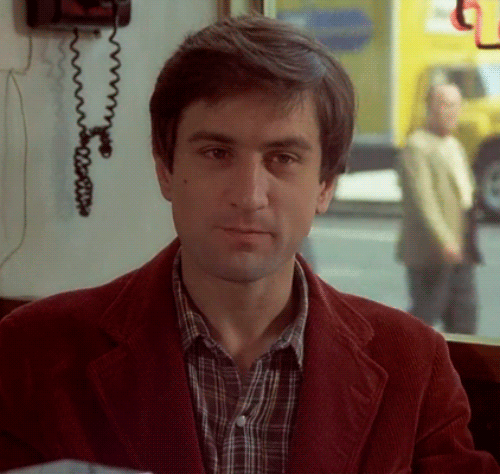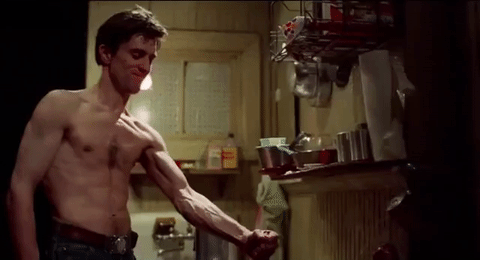 Michael: I'll tell ya one thing, if I find out my life had to end up being in the mountains,
it'd be all right, but it has to be in your mind.
Nick: What? One shot?
Michael: Two is pussy.
-------------------------
Michael: A deer has to be taken with one shot. I try to tell people that but they don't listen.
--------------------------
Michael: I'll tell you, Nick. You're the only guy I go hunting with, you know.
I like a guy with quick moves and speed. I ain't gonna hunt with no assholes.

THE DEER HUNTER STARS