Interstellar 2014
DIEULOIS

DATABASE

:BEST RATING
small History within the greater HiSTORY--goo.gl::
WIKI
IMDB DATABASE -:- ALLOCINE DATABASE
BEST INterstellar by Nolan - Movie-Interstellar 2014
---Base:VIP for DIEULOIS.com-----
0.3
This hReview brought to you by the hReview Creator.
person






Trailer of Interstellar 2014




A team of explorers travel through a wormhole in space
in an attempt to ensure humanity's survival.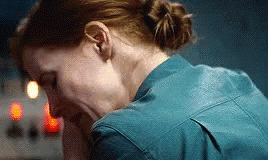 ',' Interstellar 2014-DIEULOIS ')" title="Interstellar 2014-DIEULOIS" alt=" Interstellar 2014-DIEULOIS" TARGET="_blank">
" title=" Interstellar 2014- PETIT-DIEULOIS" >
INTERSTELLAR
TRAILER

In #Interstellar: On another planet, around another star, in another part of the galaxy, two guys get into a fist fight.
In #Interstellar: You enter a 3-Dimensional portal in space. Yes, you can fall in from any direction. Yes, it's a Worm Hole.
In #Interstellar: You observe great Tidal Waves from great Tidal Forces, of magnitude that orbiting a Black Hole might create
In #Interstellar: They reprise the matched-rotation docking maneuver from "2001: A Space Odyssey," but they spin 100x faster.

Cooper: I'm here now, Murph. I'm here.
Murph: No. No parent should have to watch their own child die.
I have my kids here for me now. You go.
Cooper: Where?
Murph: Brand. She's... out there. Setting up camp. Alone, in a strange galaxy.
Maybe right now, she's settling in for the long nap.
By the light of our new sun. In our new home..

Brand: Love is the one thing that transcends time and space..
The world doesn't need any more engineers.
We didn't run out of planes and television sets. We ran out of food
Brand: There's the mountains!
Cooper: Those aren't mountains, they're waves.
Cooper: We will find a way, we always have.
Thomas Bergersen - Final Frontier (Sun)(Interstellar Trailer Music)
Dr. Brand: [to Cooper] Your daughter's generation will be the last to survive on Earth.
You're the best pilot we ever had. Get out there and save the world..
Cooper: You know, one of those useless machines they used to make was called a MRI,
and if we have one of those left the doctors were have been able to an assist to my wife's brain,
before she died instead of afterwards, and then she had been the one sitting here,
listen to this instead of me which'll be a good thing because she was always the... a calmer one.

COME ON TARS.... COME ON TARS IMPERFECT DOCKING
CASE: Cooper, there's no point using your fuel to chase...
Cooper: Analyse the Endurance's spin!
Brand: Cooper what are you doing?
Cooper: Docking
CASE: Endurance rotation is 67, 68 RPM.
Cooper: Okay, get ready to match our spin with the retro thrusters.
CASE: It's not possible.
Cooper: No. It's necessary.
CASE: Cooper, this is no time for caution.
Cooper: We will find a way, we always have.
ENDING SCENE: SO TOUCHING:
BECAUSE MY DAD PROMISES ME: I N T E R S T E L L A R
CASE: We should ease.
Cooper: Hands where I can see 'em, CASE!
The only time I ever went down was when a machine was easing at the wrong time.
CASE: A little caution...
Cooper: Will get you killed, just like reckless driving.
Doyle: Cooper, it's too damn fast!
Cooper: I got this.
CASE: Should I disable the feedback?
Cooper: No. I need to feel the air.