DIEULOIS DATABASE::
person
PorsLoubous COUNTRY TOWN TRAIN METRO PLAN&MAPS
Pors Loubous is a shelter in South of Britanny (France) near Pointe du Raz.
Pors Loubous means Bird Harbour in Breton. Pors Loubous is a true Paradise on Earth
On 21 December 1940, D'Estienne d'Orves set sail from Newlyn to Pors Loubous (Plogoff)
in Brittany on a fishing boat, the Marie-Louise, along with his 20-year-old radio operator Alfred Gaessler,
a German-speaking Alsatian, codenamed Georges Marty. They arrived at the Pointe du Raz the following day.
He set his quarters in Chantenay-sur-Loire, near Nantes, at the house of M. and Mme Clément,
and made several trips to Paris and in Brittany, with the notable assistance of Maurice Barlier.
He set up the basic organisation of the spying web, and was able to transmit significant information
about German forces (coastal defences, submarines, aerodromes and refueling point near Nantes).
From 6 January to 19 January 1941, he was in Paris to set up a second network, meeting with Max André,
Jan Doornik and numerous other members of the French Resistance. Back in Nantes on 20 January,
he came back to the Cléments who reported to him suspicious activities by the radio operator Gaessler,
seen hanging around in bars and talking with German soldiers. When interrogated, Gaessler said that
this was a good way to gather information. D'Estienne d'Orves decided to lay down Marty at the next trip
to London but, two days later, the Gestapo stormed the house and arrested him. After a brief resistance,
a wounded and handcuffed d'Estienne d'Orves was brought to Angers, along with his companions.
The count Henri Honoré d'Estienne d'Orves (3 June 1901 – 29 August 1941) was a French Navy officer,
reputed first martyr of Free France and one of the major heroes of the French Resistance.
more on:--Wikipedia
PORT AUX OISEAUX (en Breton)
PORS LOUBOUS- BRITTANY
CAP SIZUN
PorsLoubous France
POINTE DU RAZ-SACRE-COEUR
SHELTER -HARBOUR
PorsLoubous France
PorsLoubous France
PorsLoubous France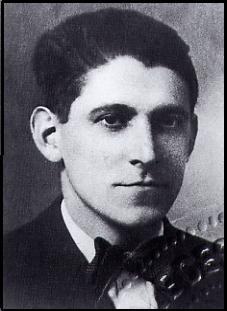 PorsLoubous France
PorsLoubous France
PorsLoubous France
STORM ULLA 14 FEB 2014 VALENTINE DAY : A DEADLY KISS TO PORS LOUBOUS !!
ANSE DU LOC'H -MAISON DES DOUANIERS - CUSTOMS HOUSE- LOC'H INLET
Lettre à Paul Fontaine, écrite de la prison de Fresnes le 28 Aout 1941
Mon cher Paul,

Dès fin mai, j'avais décidé que, si je devais être fusillé, c'est à toi que j'écrirais pour faire mes adieux aux amis que j'ai dans la marine.
Et voici que, depuis ces trois mois, tu t'es occupé de moi activement. Je t'en remercie du fond du coeur et te prie de transmettre mes
respectueux sentiments à l'Amiral Darlan. Je me sens uni de coeur avec vous et cela m'est un grand réconfort.

J'ai tant aimé la Marine, tant pour l'intérêt de la vie de bord et les joies qu'elle m'a procurées, que pour l'amitié des camarades et l'affection des hommes.
Je ne l'ai pas quittée, je n'ai pas quitté le Duquesne, le 10 juillet 1940, sans un profond déchirement. Mais ce bateau, comme toute l'escadre, était démilitarisé.
Notre Gouvernement ne me paraissait plus indépendant. Continuer la lutte, c'était pour moi suivre la voie qui nous avait été tracée.
J'ai cherché le moyen de le faire sous le drapeau français ; je suis parti pour la Somalie. Quand j'ai vu que les opérations y étaient suspendues,
j'ai rejoint les Forces françaises libres. Ce que je veux te dire, c'est que là, comme tous les camarades avec qui je me suis trouvé,
je n'ai fait que servir la France et cela d'une façon très indépendante. Nos hotes nous comprenaient parfaitement et n'influençaient sur nous en aucune façon.
Pour venir en France, j'ai eu à vaincre une forte opposition, je n'y ai été poussé par personne que par moi.

Je crois, Mon Vieux Pépin, avoir, dans tout ce que j'ai fait, servi la France et la France seule. Je pense que mes amis le comprendront,
et qu'on voudra bien me considérer comme mort pour Elle. C'est mon plus cher désir.

Je voudrais t'en dire beaucoup plus sur la destinée que je souhaite à la France : je suis persuadé que nous voyons l'un et l'autre sa rénovation dans la même voie.

Tu serais bon de faire demander par Fatou aux Autorités allemandes les noms des marins bretons condamnés dans mon affaire.
Ce sont tous d'excellents patriotes et ils méritent qu'on s'occupe d'eux. Un vieux ménage en particulier (75 ans) a maintenant fini sa peine.
Tâchez de les faire renvoyer chez eux.

Je n'arrive pas à continuer à écrire, car on nous a mis dans la même cellule, les deux camarades qui doivent être fusillés demain et moi,
et nous passons notre temps à nous raconter des blagues.

Aussi je te dis adieu, mon Pépin, mon frère. Je te charge de mon affection pour Pouchette, pour Marcel et sa femme, et de ma profonde amitié pour tous nos amis.
Plus tard, tu verras éliane et ma soeur.

Je t'embrasse.

Vive la France.

Honoré.

Lettre à l'abbé Franz Stock :1 des 4 dernières lettres

Cher Monsieur l'Abbé,

Je vous remercie du fond du coeur de ce que vous avez fait pour moi. Au début de nos relations j'ai vu en vous le prêtre qui pouvait m'apporter le bon Dieu
et ainsi le secours dont j'avais besoin. C'était le principal. Mais par la suite j'ai appris à vous apprécier et aimer comme Homme.
Je vous remercie du Saint Thomas d'Aquin.

Excusez les notes au crayon que j'aurais effacées si j'en avais eu le temps, après les avoir exploitées. Les points d'interrogation n'indiquent pas des doutes de ma part,
mais seulement des points que je promettais d'éclaircir à une seconde lecture.

Voulez-vous rappeler mon respectueux souvenir au R.P. Hofer.

Je prie le bon Dieu de donner à la France et à l'Allemagne une paix dans la justice, comportant le rétablissement de la grandeur de mon pays.
Et aussi que nos gouvernants fassent à Dieu la place qui lui revient.

Je remets mon ame entre les mains de Dieu, et un peu entre les votres qui l'avez ces derniers temps représenté auprès de moi.

Je vous prie de transmettre mon affectueux souvenir à tous mes codétenus du Cherche-Midi ou de Fresnes,
dont le courage et la confiance ont augmenté et maintenu les miens.

Veuillez agréer la respectueuse affection.

D'Orves.